Navigating the world of engagement rings can be confusing, so going into the store as informed as possible about what you (or your future bride!) want in terms of not only the cut, clarity, and color of a diamond, but also the style and story behind it, can make things a lot easier when looking at types of engagement rings. There are countless engagement ring styles out there, so we at Diana Jewelers of Liverpool, NY have broken down the basics to help you make the perfect selection!
If your fiancée prefers something a bit more unique, the oval-shaped Marquise cut, ending in points at the top and bottom of the diamond, is right for her. If she'd like an oval shape with more rounded edges, then the Cushion cut (sometimes called the Pillow Cut) is more ideal.
AT: 11/01/2017 04:22:31 PM
0 COMMENTS
Saturday, August 19, 2017
by Diana Jewelers of Liverpool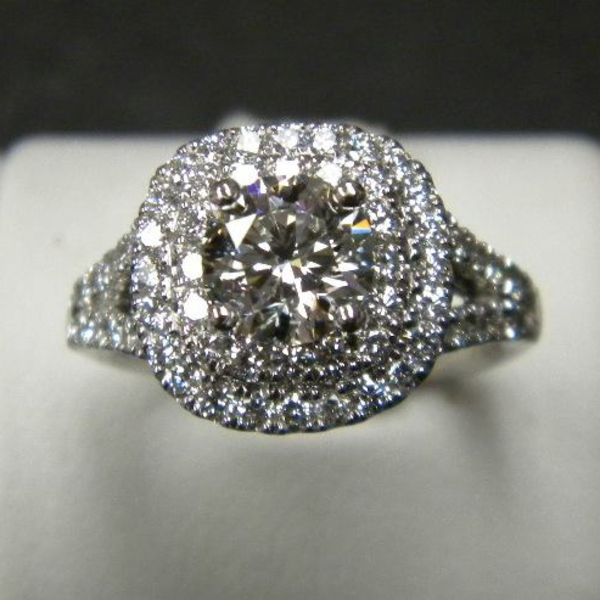 Happy Saturday! When a client comes in for a repurposing of jewelry I explain there are three layers to that onion:
1-A new ring in our stock fits the stone perfectly and a new ring is born!
2-With thousands of pieces already available, we find the perfect piece already made that matches her stone(s) size(s) and set the stones.
3-The client likes a certain style from different pieces but her stones may not match settings that already exist. So, we make it from scratch.
In my postings, you have seen all of these exampl...
VIEW FULL ENTRY
AT: 08/19/2017 08:34:04 PM
0 COMMENTS
Sunday, July 23, 2017
by Diana Jewelers of Liverpool
After over 32 years of working in our family business and creating "treasures", I still am uplifted when a client sees the final product and feels joy. An incredible lady came in with a solitaire diamond, trillion wrap and tapered marquise diamond anniversary band. With the addition of some small round diamonds, she has a
new, breathtaking set
. I am forever thankful she allowed me to see this vision through and, of course, thankful for her trust.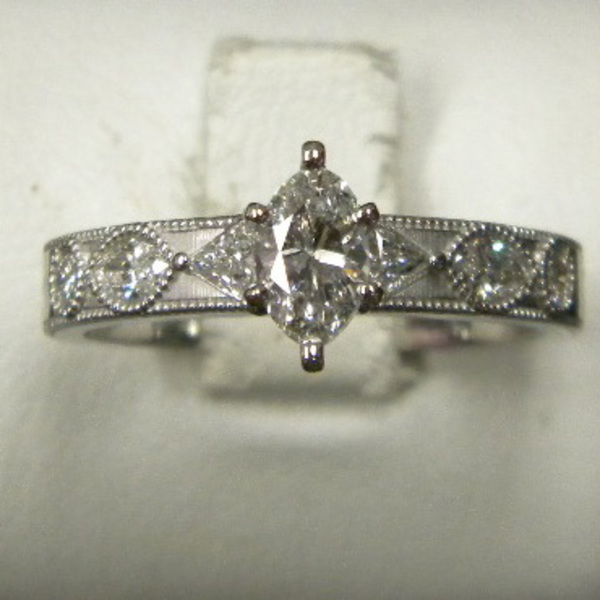 Center marquise in a six prong head with the two trillion shaped diamonds from the wra...
VIEW FULL ENTRY
AT: 07/23/2017 02:49:13 PM
0 COMMENTS
Wednesday, April 19, 2017
by Diana Jewelers of Liverpool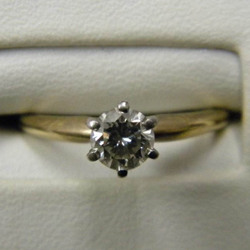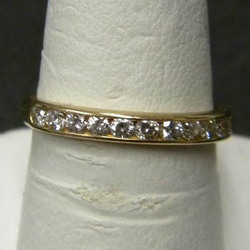 A client brought in her original diamond engagement ring and wedding band.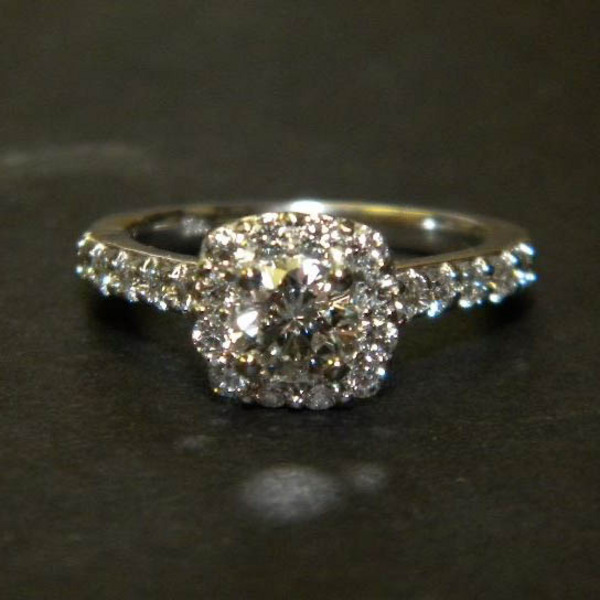 VIEW FULL ENTRY
AT: 04/19/2017 01:01:27 PM
0 COMMENTS
Monday, April 03, 2017
by Diana Jewelers of Liverpool
There are so many stories that take on new life through jewelry that is passed on. This is one of my favorites. This lovely lady's original set along with her mother and mother-in-law's wedding sets transformed into new treasures for herself and her family. She imagined the possibilities and
look what was created
!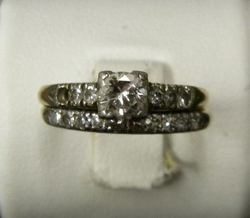 A before picture of her Mother in laws set. notice one side diamond is missing
VIEW FULL ENTRY
AT: 04/03/2017 12:17:05 PM
0 COMMENTS
Sunday, March 26, 2017
by Diana Jewelers of Liverpool
This classic set was well loved and after many years needed work on the center head and the diamond band. Repair was an option, but a new head for the diamond was needed as well as much work on the band to secure the diamonds.
AT: 03/26/2017 01:27:29 PM
0 COMMENTS
Wednesday, February 01, 2017
by Diana Jewelers of Liverpool
AT: 02/01/2017 11:18:14 AM
0 COMMENTS
Tuesday, February 16, 2016
by Betsy
AT: 02/16/2016 12:24:58 PM
0 COMMENTS
Wednesday, December 02, 2015
by Betsy
AT: 12/02/2015 02:25:11 PM
0 COMMENTS
Sunday, September 20, 2015
by Betsy
AT: 09/20/2015 11:40:35 AM
0 COMMENTS
Tuesday, September 01, 2015
by Betsy
AT: 09/01/2015 10:35:47 AM
0 COMMENTS
Monday, August 10, 2015
by Betsy
AT: 08/10/2015 12:02:03 PM
0 COMMENTS
Tuesday, August 04, 2015
by Betsy
AT: 08/04/2015 02:30:58 PM
0 COMMENTS
Sunday, July 19, 2015
by Betsy
AT: 07/19/2015 02:46:25 PM
0 COMMENTS
Sunday, June 28, 2015
by Betsy
AT: 06/28/2015 11:21:22 AM
0 COMMENTS
Monday, June 01, 2015
by Betsy
AT: 06/01/2015 03:19:01 PM
0 COMMENTS
Wednesday, June 18, 2014
by Betsy
AT: 06/18/2014 12:27:41 PM
0 COMMENTS
Sunday, September 08, 2013
AT: 09/08/2013 03:42:06 PM
0 COMMENTS