When a beloved Solvay, NY Firefighter passed away, his widow brought us his treasured Firefighter's Ring, and asked us to transform it into something she could wear every day.
This stunning piece is the result of that transformation
.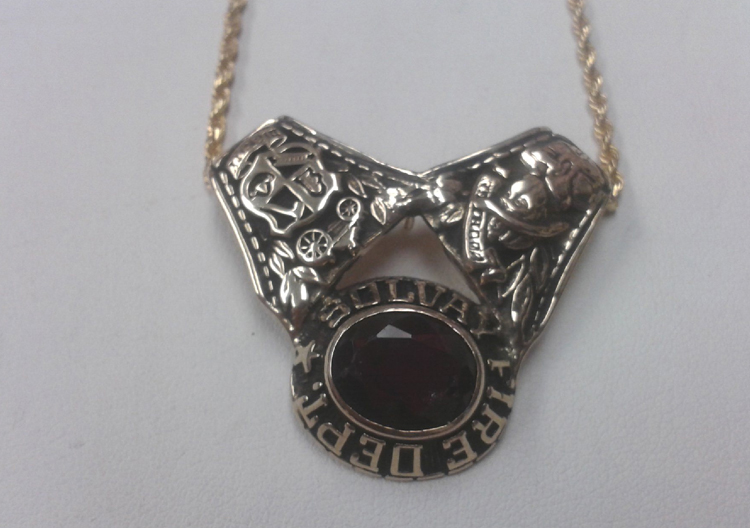 Call us to schedule an appointment
or stop in to our
Syracuse area store
today, and bring us your broken, ill fitting, or just plain boring jewelry, and we'll discuss ways to transform it into something you'll love and cherish.