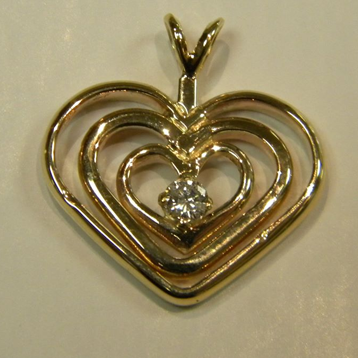 Here's a touching family story.
A father wanted to create a special pendant for his daughter using her deceased mother's engagement ring, wedding band and his original wedding band; truly a family pendant.
The mother's original diamond was set in the center.
The center heart is the engagement ring, middle the lady's wedding band and the outer heart, the man's band.
I found this story even more special because it was the father's current spouse who suggested creating this new memory using the three rings for his daughter.
This illustrates perfectly the absolute best part of our work. Enjoy and have a wonderful week!