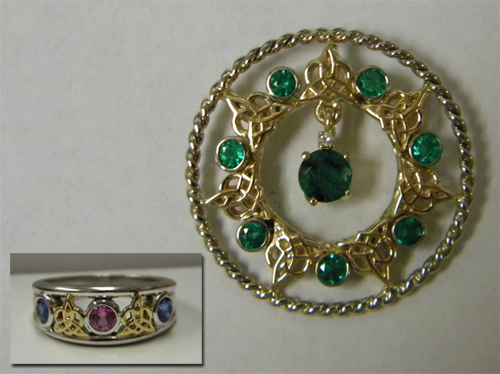 Remember this ring? Our client had made Celtic knots out of inherited gold and had extras.
We duplicated the extras and were able to create a beautiful pendant that also can be used as a pin! The center emerald in the pin was a pendant that she had, we supplied more emeralds and incorporated the Celtic knots to make the final product.
This is just one way that we can reuse jewelry parts that one may not realize can have another life!