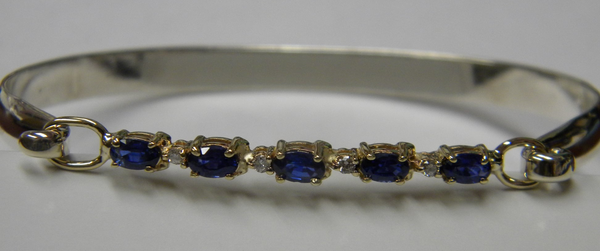 We all have pieces of jewelry that we have worn and loved for years.
Are you looking for a unique way to repurpose links from a well-loved gold and gemstone bracelet? This client came in looking for a way that she could still wear her bracelet without causing anymore wear on the metal.
A "clasp" made out of flexible links from a bracelet that may not be cost effective to repair can be made to fit a convertible clasp bangle. We solder the flexible links together to make one solid clasp that can be worn without causing further damage to the bracelet links.
Come see us at Diana's before parting ways with your jewelry that you may think is beyond repair!