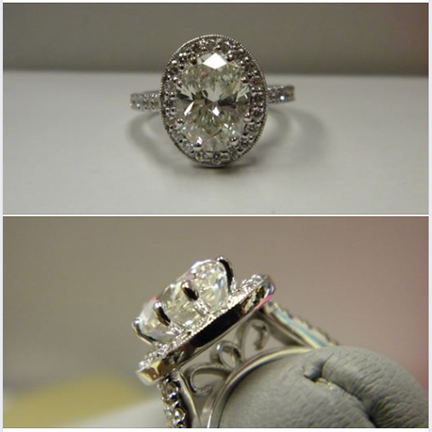 This beautiful custom ring was made for a client who previously made a promise ring using inherited diamonds.
That same girl is now the lucky recipient of this beautiful engagement ring, with a center stone that is also inherited!
The bride-to-be wanted a combination of two rings we had: the halo and antique accents of one, and the cathedral shank of the other.
The ring was customized to fit their oval diamond with 8 prongs for extra security for the beautiful center stone.
The undercarriage was designed to fit up against a flat wedding band beneath the halo with a beautiful scroll undercarriage.
This ring is truly a work of art and the journey from a promise ring to a stunning engagement ring attests to this couple's undeniable love.