Here's a story of a lovely lady....Oh that sounds too much like the "Brady Bunch". I am dating myself here. This beautiful remount is
generations of love
all wrapped into one. I can't say enough about this wonderful couple. And she was our VIP winner at Christmas! Certainly a "blingy" Holdiay Season! Enjoy and dream!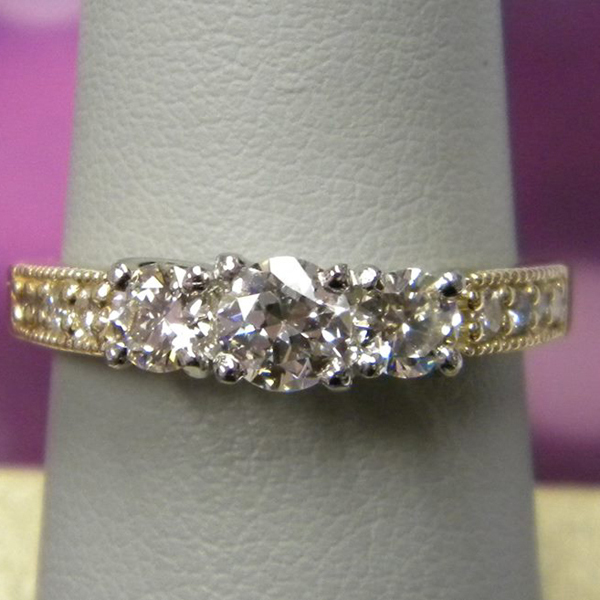 Three larger diamonds set in white gold prongs very close together. An antique style shank with pavee set diamonds and a milgrain edge add to the detail.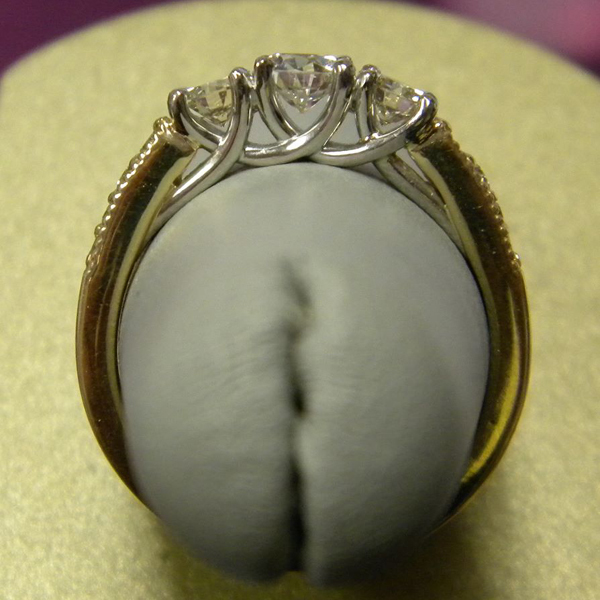 This beautiful design when viewed from the side is called a trellis. One client said it was like generations of ladies in her life "hugging" her. Notice how the white gold meats the base of the yellow shank. Very elegant.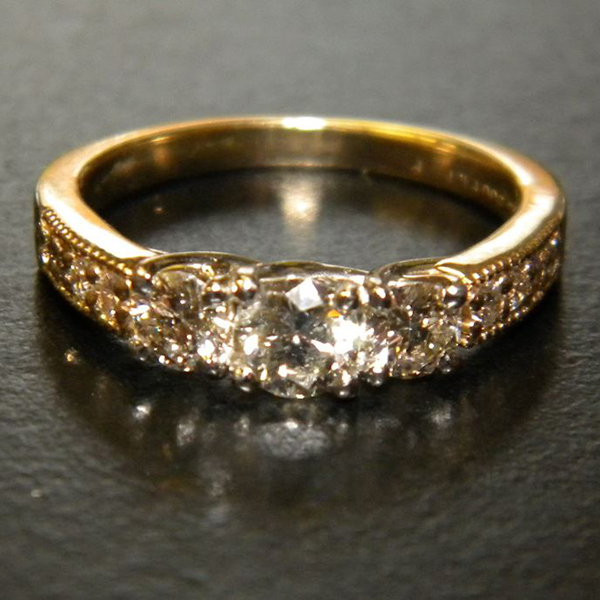 Just loving that sparkle!