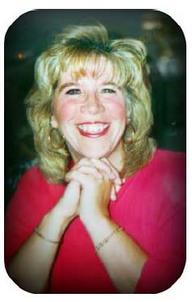 On March 20, 2011, family and friends will host a benefit for Terri Guinta, who has Adenocarcinoma, a type of lung cancer, which targets, as is Terri's case, non-smokers. Initially diagnosed in 2001, Terri had one lobe of her lung removed followed by chemotherapy. She remained cancer free just shy of the 5 year mark when she was diagnosed with multiple tumors throughout both lungs. Thankfully, different drug therapies for this cancer had kept the tumors in check until fall 2010, when they began to grow rapidly again. Terri began a third drug in November 2010 and while there is great hope this drug will have positive results, the cost of copay's, expenses and possible travel, have increased dramatically.
Terri is mother, grandmother, fiancé, sister, dear friend and co-worker. Jamie and Michael are, and have always been, the joys of her life and their newest bundle of energy is her 20 month old grandson, Antwan.
Terri's positive attitude and grace are traits we all aspire to have in our daily lives. Through all the normal bumps in life, through good and bad news and treatments, some with side effects, she is constantly giving us hope. Her favorite sayings are " It's going to be fine" and "It's all good". She is an inspiration in her faith, trust and hope. Her current motto is "Never lose hope".
We respectfully ask for any donations that you would feel appropriate. Some ideas include gift cards, items for silent auctions, paper products, soda, water, etc. We would like to thank you in advance for your consideration.
Most importantly, if you feel inclined, we ask for your prayers. Terri is the most positive person we know who never has a bad word to say about anyone. We are so blessed to call her family and friend. Contact Jamie Guinta for information at (315) 516-0550.
And we do believe in miracles.