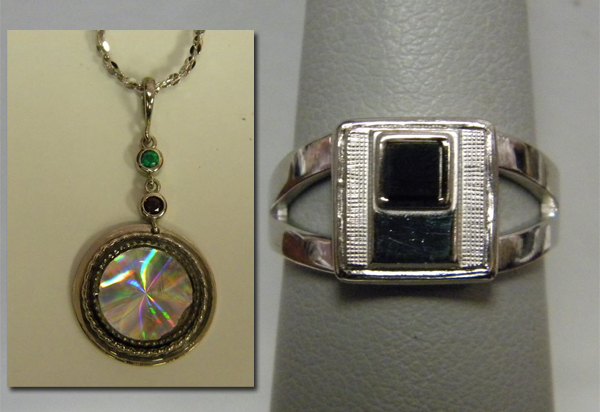 Tie Tacks turned into loving memories - the Value of Sentiment!
A Mother and Daughter brought in two tie tacks from their recently deceased Husband and Father. One tie tack had a "swirl" like center insert.
The second one had a small square onyx. Neither wore gold or sterling silver so soldering was not an option. We made a pendent from the first tack, adding a garnet and emerald above the "swirl" with a rope edge around the original piece.
The second tack became a ring in sterling silver by removing the flat portion of the tack and "set" it into a split shank sterling silver band. Both hold cherished memories of someone so loved.