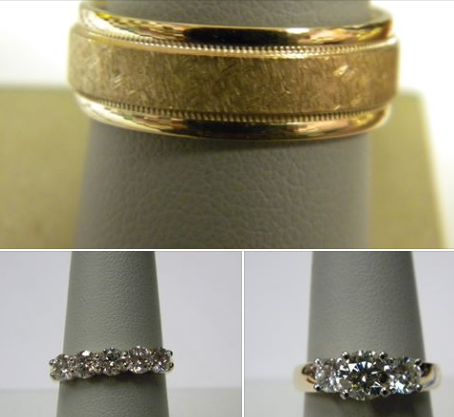 What a great combination of a birthday and anniversary that brought about the creation of new wedding bands for both and a revamping of her engagement ring.
Our customers were getting ready to celebrate a special birthday marker and a highlighted anniversary date.
They decided to get new wedding bands.
His was an updated version of his original band, and hers was a spectacular five stone diamond band!
In order for her engagement ring and new wedding band to sit well together, a change was needed with the engagement ring.
The head of the diamond engagement ring was changed to a four prong setting which really highlighted the beauty of both rings.
A special message was engraved in both rings...but that is their special message!
The couple was very excited about the upcoming celebrations and had beautiful bling rings to remind them of all their happy times together!