Firefighter Ring Transformed into a Pendant
Item SKU:
Custom26
Sold Out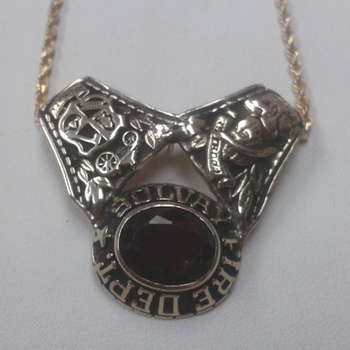 Description
When a beloved Solvay, NY Firefighter passed away, his widow brought us his treasured Firefighter's Ring, and asked us to transform it into something she could wear every day. This stunning piece is the result of that transformation.

For more information on this piece, please visit our blog post.