Color Changing Alexandrite Engagement Ring
Item SKU:
Custom10
Sold Out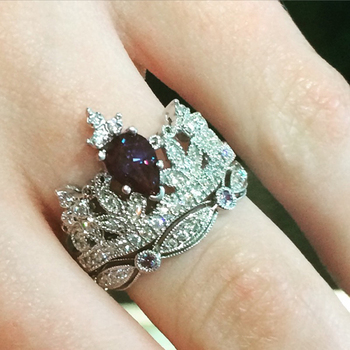 Description
We designed this engagement ring with our customer and created it for them! A beautiful, color-changing alexandrite stone set into a princess crown styled ring! From Diana Jewelers in the Syracuse area!

For more information on this piece, please visit our blog post.