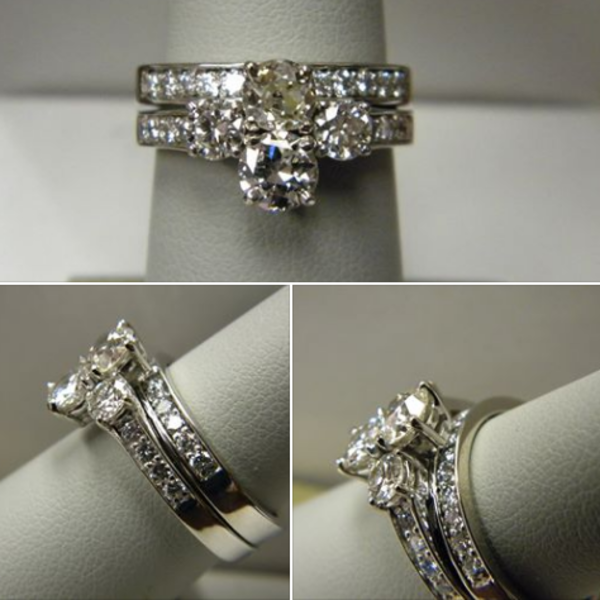 Here is a great story about the creation of a 4 Generation ring. Our customer came in with an idea to use her great grandmother's, grandmother's, mother's and her own diamonds from an amethyst ring with 22 diamonds.
The 2 largest diamonds were vertically set in the center of the ring, with 2 smaller diamonds on each side.
The diamonds from the amethyst ring were then set on the band of the ring and the matching wedding band.
The beauty of this ring came together with the diamond band that slides right up next to the diamond ring.
The rings were soldered together so the symmetry of the stones always remained aligned.
Our customer also had another great grandmother ring to "recreate", but that's another story.
What a wonderful way to preserve your family history!