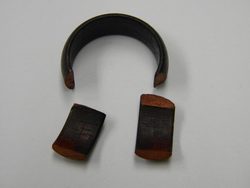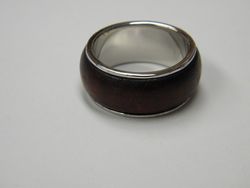 Good Morning!
Here's a story of a beautiful family with an unusual anniversary wish. A mother( with honestly some of the most well behaved children) presented us with a sentimental wooden wedding band, purchased years before for her husband.
As wood is fairly grainy, it had broken. She wanted to have it fixed as an anniversary gift.
The before and after pictures say it all.
To avoid more breaks, Jim framed the band in white gold, used epoxy to mend the breaks and put a protective coating on top to hopefully avoid future breaks. The message?
It never hurts to ask if something can be made, created, repaired, etc. Your imagination is your guide. Have a great day! bb