A client came in with her original loose diamond, a diamond pendant, a pair of diamond earrings,a diamond ring and a pendant enhancer. The loose diamond is now a beautiful solitaire pinkie ring and the pendant and earrings?...Take a look at the "antique" inspired pendant she created. For the pendant, we used existing settings but fashioned them together in an nontraditional way.
So elegant
. And there is a ring coming next...so stay tuned...more to come! bb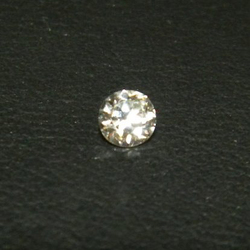 This single diamond was the client's first diamond from her engagement ring. It is now set in the pinkie ring.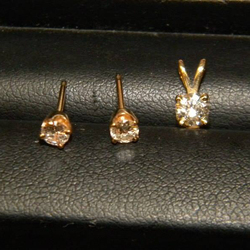 Pendant and earrings are transformed into the antique pendant shown below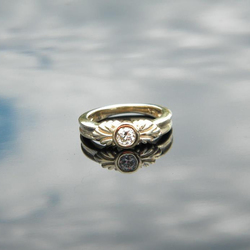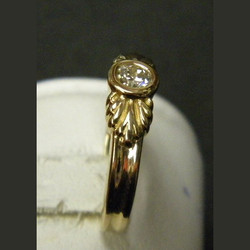 The single loose diamond was set into this yellow gold ring. Set in a bezel this setting is perfect for a pinkie ring, providing protection to the diamond. Side view shows the detail on each side of the center diamond.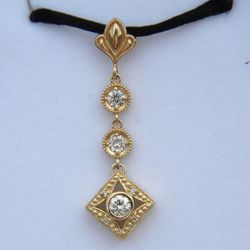 The original diamond from the pendant is set in the bottom piece and the two earrings in the top two sections. The bottom piece is designed as a single pendant but we decided to add the two pieces and bale to create a longer piece.