There is so much emotion attached to jewelry; love, commitment, celebration, transition, new beginnings, cherished memories of loved ones gone. I had the honor to be a part of one story recently by designing, with a lovely client, what we named her "BGR" aka "
Big Girl Ring
". She chose an antique mounting and a created Alexandrite, a stone that changes color in different light. Although similar to its natural counterpart, this stone is less expensive and quite an eye catcher. Enjoy! betsy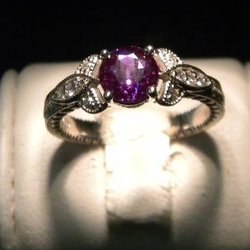 Enjoy the different tones of this beautiful stone in different lighting. Now it's purple....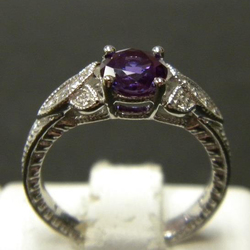 Do you see the blue tone? This is the view from the side.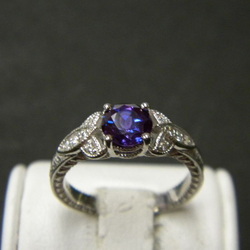 And now it's blue, with some violet.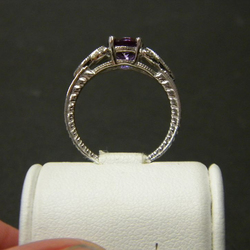 Enjoy the view from the side!