This client had rings from her mother she wanted to make into a bracelet.
We created a bracelet from a stock bracelet
, opened up a few of the links, added bezels for the larger diamonds and the result was a one of a kind bracelet cherishing her mother's legacy.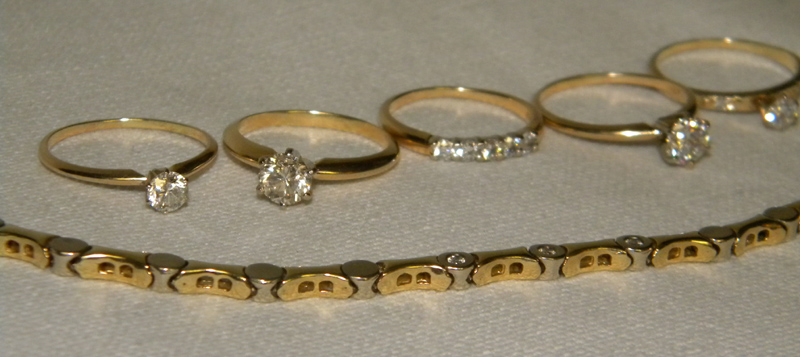 Here you can see how we laid out our materials and sketched out the design.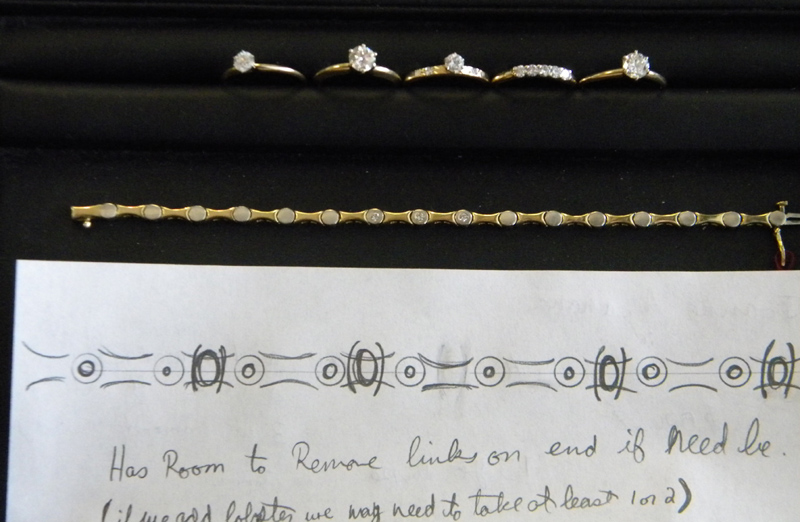 And here you can see the finished product.

And now she wears her Mother's rings with joy!