A Clever Pearl Transformation
Item SKU:
Custom76
Sold Out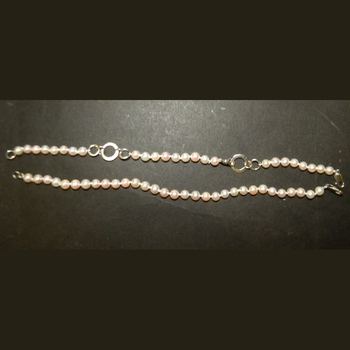 Description
Need a clever pearl transformation idea? I hear this predominantly with family who have inherited a strand of pearls, but there is more than one female descendant. Here is an example of a pearl necklace converted into to 2 beautiful bracelets. We added the round, silver rings to increase the length also resulting in a more casual look. Enjoy!

For more information on this piece, please visit our blog post.