Item SKU:
Custom37
Sold Out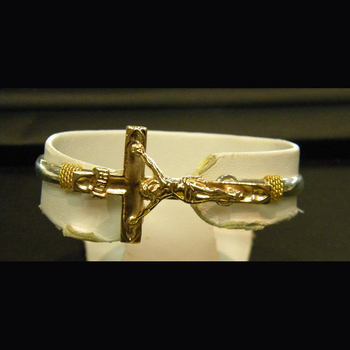 Description
A beautiful gold crucifix from a father who has passed transformed into a two tone bangle bracelet.

Imagine the joy you'll feel when you view your father's beloved jewelry, transformed into something feminine enough for you to wear every day! Stop into our Syracuse area store today with your treasured heirlooms, and let us transform them into stunning new works of art!

For more information on this piece, please visit our blog post.