Married to a Memory of a Father
Item SKU:
Custom92
Sold Out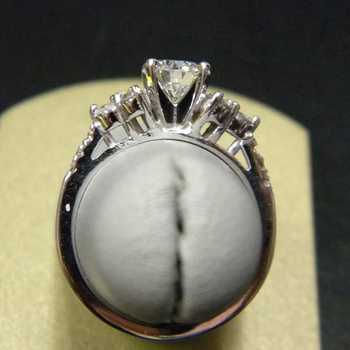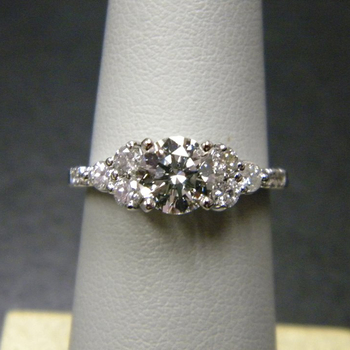 Description
This beautiful set comes with beautiful sentiment. A center diamond, pair of earrings, band and most importantly a wide yellow gold band from this client's father created the perfect set. Using the diamonds in the new engagement ring, the yellow gold bands perfectly frame the new engagement ring. And the best part? The hand engraving from her father's ring is still present.

For more information on this piece, please visit our blog post.