A New Wedding Set from Family Diamonds
Item SKU:
Custom75
Sold Out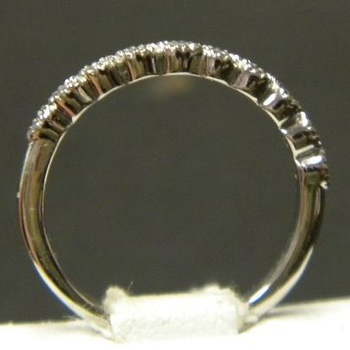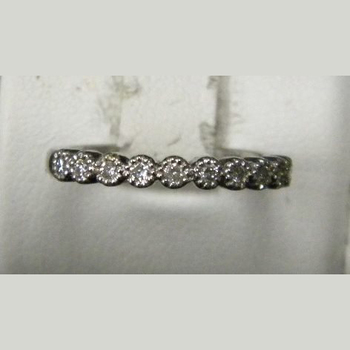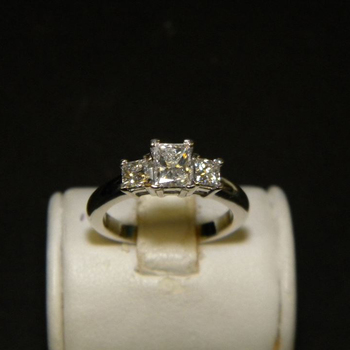 Description
A wedding ring created for a new bride using her fiance's grandmother's diamonds in a popular single row bezel band. Delicate, yet durable. Also, a three stone ring using our client's center diamond and two smaller diamonds, from her wrap. Close in design however there are no gaps between center and sides and no rubbing between wrap and engagement ring. Another idea...a center diamond plus a pair of diamond studs create the perfect three stone ring. Consider using the studs you don't wear in a new ring.

For more information on this piece, please visit our blog post.