Antique Styled Diamond Halo Ring
Item SKU:
Custom90
Sold Out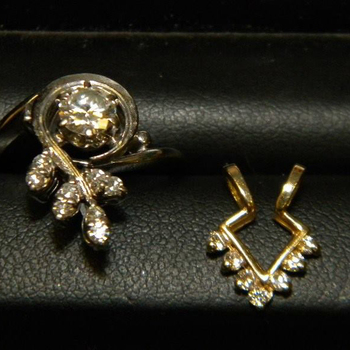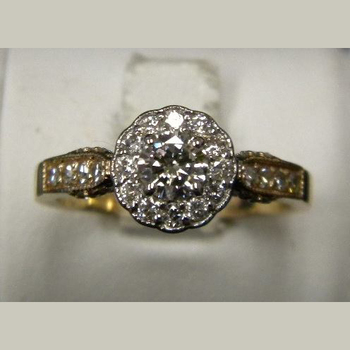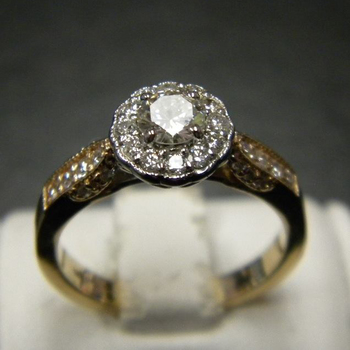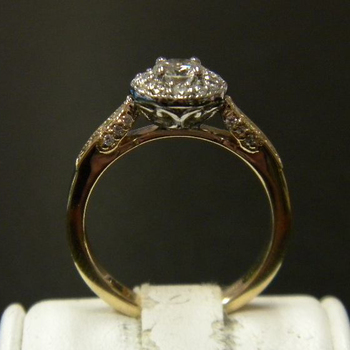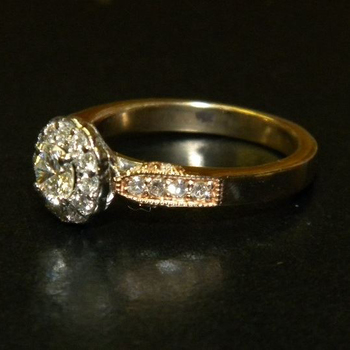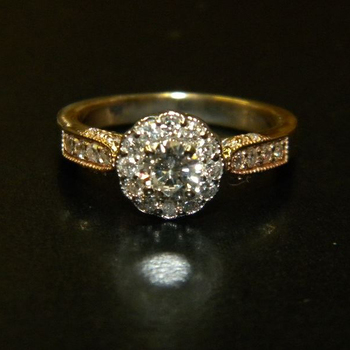 Description
This lovely lady transformed a ring and a pendant jacket from her Mother into one amazing ring. We looked at different styles and she chose the best features from each; the shape of the halo, how the diamonds were set in the side and the antique styling of the ring itself. These three different ideas merged into this one beauty. Scroll through and see the before images, the computer generated renderings and, of course, the final result! Enjoy!

For more information, please visit our blog post, including "Before" images and CAD drawings.