This is a story of the creation of an incredible "
Happy Anniversary" ring
. This is special because it illustrates what can be done with a client's vision of her perfect ring. She couldn't find it anywhere and when she came to us seemed a bit discouraged; willing to "settle". I wouldn't let that happen. We designed the ring she imagined. So exciting! The combination of yellow and white in a simple twist, frames the 6 original diamonds from her wedding band. And the matching band slips perfectly into the engagement ring. An awesome couple! God Bless you both and many years of happiness to come!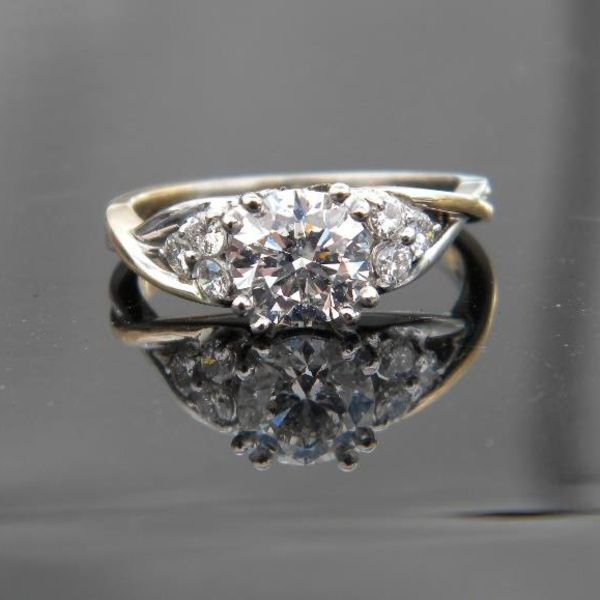 VIEW FULL ENTRY
AT: 10/27/2017 04:30:36 PM
0 COMMENTS
Thursday, July 20, 2017
by Diana Jewelers of Liverpool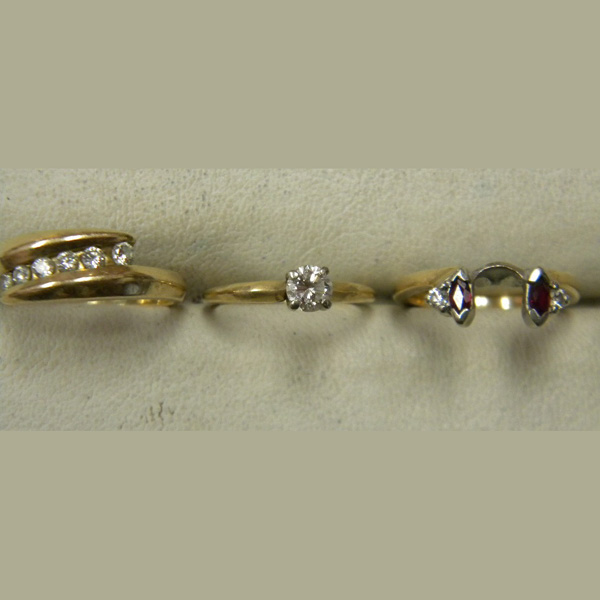 To one of my favorite clients and her husband ... you know who you are..Happy 50th Anniversary and many blessings to you both. Take a look at what we created for this "ruby loving lady" with her stones and her imagination! In the "before" picture, is her original solitaire, the diamond band was for their 30th and the ruby wrap for their 40th. Now they are all together
in one ring for their 50th
. She admired the antique design and wanted to focus on her center stone and her rubies.
AT: 07/20/2017 06:38:38 PM
0 COMMENTS